Table of Contents
QuickBooks is an excellent Accounting Software that can be used by small and medium-sized firms to monitor their financial situation and control their revenue and expenses. It can also be used to monitor cash flow, control invoices, settle accounts, produce reports, and file taxes. You can utilize this tool to keep track of your clients, vendors, consumers, inventory, and finances.
With the Report Center, you can keep tabs on aspects of your company like Sales, Income, Costs, and Overall Company Growth. Among the business management tasks that QuickBooks automates are Sales Tax Calculation, Product Tracking, and automatically updating transactions in your Customer/vendor, Item, and Report sections. Both the On-Premises and Cloud-based editions of Quickbooks are accessible.
QuickBooks Options & Pricing
QuickBooks comes in both a cloud-based online program and a traditional desktop program. You can read about the pros and cons of each platform in our QuickBooks Online vs Desktop comparison. Most of the online and desktop versions will perform the tasks discussed above, but they come with a wide variety of advanced features and a wide range of prices.
QuickBooks Desktop: Starting in 2022, Mac, Pro, Premier, and Enterprise will only be available via an annual subscription. The annual subscription includes free upgrades, data backups, and QuickBooks' newest features.
QuickBooks Online
QuickBooks Online is a cloud-based product that doesn't require software installation. This QuickBooks product is available in multiple subscription levels, including Simple Start, Essentials, Plus, and Advanced. It's ideal for any business that doesn't have complicated job-costing requirements. QuickBooks Online allows you to access your data from any computer with an internet connection by using your secure login.
QuickBooks Desktop
QuickBooks Desktop comes in six versions: Pro, Pro Plus, Premier, Premier Plus, Enterprise, and QuickBooks for Mac. Each requires you to install software on your computer. QuickBooks Pro will work well for most small businesses that don't manufacture products and prefer a desktop solution.
QuickBooks Premier is ideal if your business falls into one of these industries: manufacturing, contractors, retail, or nonprofit. QuickBooks Enterprise is for large enterprises. These industry-specific versions of QuickBooks Desktop include a custom chart of accounts and industry-specific reports.
The Plus versions of Pro and Premier are sold as annual memberships instead of a one-time purchase. Your annual membership includes the new edition each year, unlimited customer support, and off-site backup of your company data.
Moreover, you can be more productive with QuickBooks Desktop by getting a hosting provider. QuickBooks hosting lets you access your Desktop software anywhere through a remote server. Check out our list of the best QuickBooks hosting providers.
QuickBooks Self-Employed
QuickBooks Self-Employed is the ideal product for freelancers, real estate agents, and independent contractors like Uber and Lyft drivers. Similar to QuickBooks Online, it's a cloud-based product that can be accessed with your secure login from any computer with an internet connection. It includes unique features that aren't available in QuickBooks Online or QuickBooks Desktop like the ability to track business and personal expenses from the same bank account and transfer data to TurboTax.
QuickBooks Self-Employed will calculate your estimated quarterly tax payments and remind you when they're due. There are three QuickBooks Self-Employed pricing plans from which to choose: Self-Employed, Self-Employed Tax Bundle, and Self-Employed Live Tax Bundle. To learn more, read our QuickBooks Self-Employed guide.
If you're a startup business with plans for expanding your workforce, QuickBooks Self-Employed isn't the ideal QuickBooks product for you. QuickBooks Self-Employed cannot be upgraded to other QuickBooks versions.
QuickBooks for Mac
QuickBooks for Mac is the only QuickBooks desktop product available for Mac users. This edition is very similar to QuickBooks Pro, and it works well for most small businesses that don't manufacture products. Check out our article on QuickBooks for Mac to learn more.
Other QuickBooks Products
:
Keep your books organized in the cloud with QuickBooks Online, the fast-growing cloud-based version of QuickBooks.
:
Manage your payroll easily with QuickBooks Payroll. Track employee hours and billable time effortlessly with QuickBooks Payroll and QuickBooks Online.
:
Do you need help with keeping your books? QuickBooks Live is an online bookkeeping service wherein you can get a ProAdvisor to work with your bookkeeping needs.
:
Integrate payments seamlessly on QuickBooks Online through QuickBooks Payments. Get paid easily and process online payments effortlessly.
:
Formerly known as TSheets, QuickBooks Time offers time-tracking features for employees for tracking client or project billable hours.
:
Get additional financing options up to $100,000 with QuickBooks Capital.
QuickBooks is the most popular small business accounting software. It comes in a variety of editions, both online and installed on your desktop computer. QuickBooks includes features that allow you to keep track of your income and expenses, pay your employees, track your inventory, and simplify your taxes.
About the Author
Tim Yoder
Tim worked as a tax professional for BKD, LLP before returning to school and receiving his Ph.D. from Penn State. He then taught tax and accounting to undergraduate and graduate students as an assistant professor at both the University of Nebraska-Omaha and Mississippi State University. Tim is a Certified QuickBooks Time (formerly TSheets) Pro, QuickBooks ProAdvisor for both the Online and Desktop products, as well as a CPA with 25 years of experience. He most recently spent two years as the accountant at a commercial roofing company utilizing QuickBooks Desktop to compile financials, job cost, and run payroll.
Use QuickBooks & Levelset to easily track your deadlines
Proof of the value of QuickBooks becomes obvious for construction firms running multiple jobs and wanting to see either a big-picture standpoint of progress or a more detailed customer-by-customer view. Whether you need to make mid-stream adjustments to a current job or glean valuable information from completed projects, this popular accounting software can help you achieve both objectives.
But don't forget about your most important objective: Getting paid. Once you generate and submit an invoice, that income becomes an account receivable. Until that revenue actually hits your bank account, you can't use it to pay bills or take on new jobs. For construction businesses, protecting your right to file a mechanics lien is the single most effective way to improve collection rates and cash flow.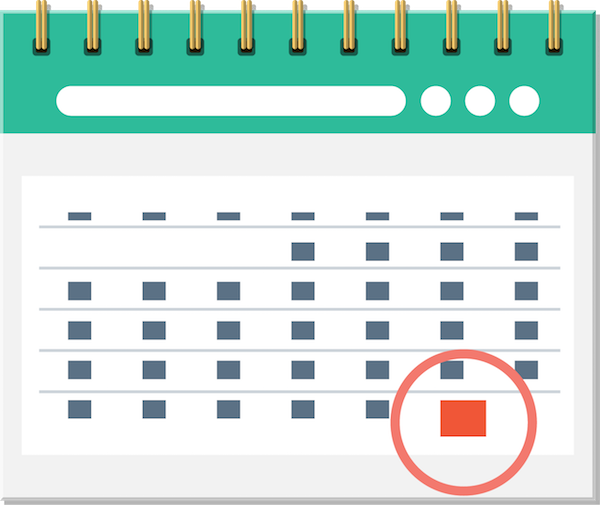 Using Levelset's QuickBooks integration allows you to easily pull job information into a platform that automatically tracks your deadlines for notices and mechanics liens in each state, and allows you to send these payment documents to your customers with the click of a button.
Resource:
https://hevodata.com/learn/quickbooks-to-bigquery/
https://fitsmallbusiness.com/what-is-quickbooks/
https://www.levelset.com/blog/quickbooks-construction-job-costing/