10 Celebrities You Didn't Know Were Homeschooled
It seems like every homeschooling parent and student can recite from memory a list of famous homeschoolers. George Washington, Leonardo DaVinci, Thomas Edison, Charles Dickens, Sandra Day O'Conner… the list goes on and on. As a kid, I even had a t-shirt featuring a long list of homeschooled names and faces which, I might add, I wore proudly!
This was before homeschooling was as mainstream as it is today, and it was nice to have a list of successful homeschoolers to point to when people questioned your family's educational choice.
While the accomplishments of these historical figures can't be overemphasized, there are quite a few more recent examples of famous homeschoolers including some of the most popular entertainers in Hollywood.
They may be household names, but these young celebrities chose homeschooling for some of the same reasons as millions of other American families: flexibility, bullying, religion, and learning difficulties, to name just a few.
A seven-time Grammy award winner, Taylor Swift began her musical career at the age of 14. That didn't leave much time for school, so the teen star opted to be homeschooled. In 2007, Swift told CMT: My home schooling has been a great experience. I feel like I've had the best senior year possible. It's awesome that I've been able to stay on the same path to graduating that I would've been on if I'd stayed in high school. I'm going to graduate this year, and I'm so excited about that. My education was always a big deal to me, and I'm so glad home schooling allowed me to keep it up.
She's been in the news recently for shedding her teen image, but back when Miley was still Hannah Montana, she spoke to Seventeen about her homeschooling, saying: I'm actually graduating early. I got a lot of work done already. Being home schooled, I have had a lot of tutors help me. I will be done next year with high school and I'm really excited about that. Also, what is really cool about the school that I go to is that it has prep classes for college. So, when I get a chance I will have that availability because I have studied for it.
In 2012, teen pop star Justin Bieber announced he had graduated from high school. According to Rolling Stone, the singer took online classes to meet his graduation requirements while on tour. So K 12 students, you have something in common with Justin Bieber: online school!
Today Justin Timberlake is a superstar, with multiple bestselling albums, 6 Grammy awards, 4 Emmys, and roles in movies and on TV. He got his start as a child on Star Search, and as a cast member on The Mickey Mouse Club, before joining 90's boy band N Sync. Though he attended elementary school in Memphis, Tennessee, it's been widely reported that he was homeschooled throughout high school, due to the demands of his career with N Sync.
Since becoming the NFL's most famous homeschooler, quarterback Tim Tebow has served as an example for homeschooled athletes everywhere. His missionary parents chose to homeschool due to their faith, but that didn't prevent Tim from playing on local public school sports teams.
As a college sophomore, Tebow became the first homeschooler to win the Heisman trophy and had this to say about his unprecedented win: A lot of times people have this stereotype of home-schoolers as not very athletic it's like, go win a spelling bee or something like that. It's an honor for me to be the first one to do that.
A singer-songwriter and actress, Demi Lovato first rose to prominence on the Disney Channel. But life as a child actress wasn't always easy in 7 th grade, she was bullied so much that she eventually opted to be homeschooled. She told Ellen DeGeneres in 2008: "I never really understood why [I was being bullied] until looking back… I had a different lifestyle then everyone else."
Actor Ryan Gosling says that as a child he got into trouble at school, was bullied by other students, and was diagnosed with ADHD (Attention Deficit-Hyperactivity Disorder). He struggled in school, and by age 10, still couldn't read. Because of these difficulties, his mother, a single parent, pulled him out to homeschool him. In 2007, Gosling told The Guardian that homeschooling gave him a sense of autonomy that I've never really lost.
Today Selena Gomez is a chart-topping pop star. But back when she was on Disney Channel's Wizards of Waverly Place, she told Scholastic: I'm home-schooled. It's kind of hard to go back to tutoring on the set and then back to school and back again. But we have a great teacher, and I just do what every other kid does. I have school and homework.
An up-and-coming star, Chloe Moretz has been making headlines for her role in the recent Carrie remake. Because of her busy shooting schedule, the 16-year-old is taught at home by her mom. The flexibility works for her she says, telling E!: "She understands that I like to sleep in because I get all these hours when I'm working… I get like 6 a.m. starts, so we start school around 9:30. We work till 6 p.m. but it's worth it."
10 Hilary Duff
Hilary and her sister Haylie were both encouraged to get into the entertainment industry by their mom while they were still living in Texas. Eventually, their mom moved them to Los Angeles while their dad stayed home to run his convenience store business. They started booking jobs right away and Hilary was then homeschooled from the age of eight. In the year 2000, she was booked on an NBC pilot but they ended up dropping her. The rest, as they like to say is history, since she then got her role on Disney's Lizzie Mcguire the next week. And we know how well that all worked out.
Justin Bieber started out going to a traditional school but as his music career took off and he moved to Los Angeles, homeschooling was the best way for him to finish his studies. In 2012, he announced that he had graduated high school by taking online classes and he was one of 192 students from St. Michael Catholic Secondary School in his hometown of Stratford, Ontario. He did not get the chance to actually physically graduate with his class, so Ellen had a faux commencement ceremony for him. Aw, don't you just love Ellen?!
You might also like.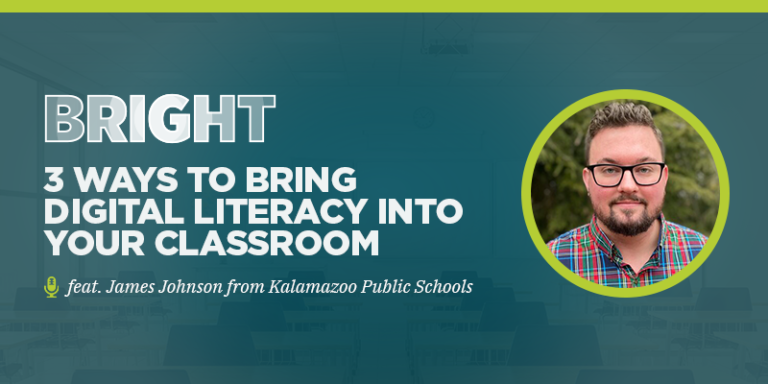 3 ways to bring digital literacy into your classroom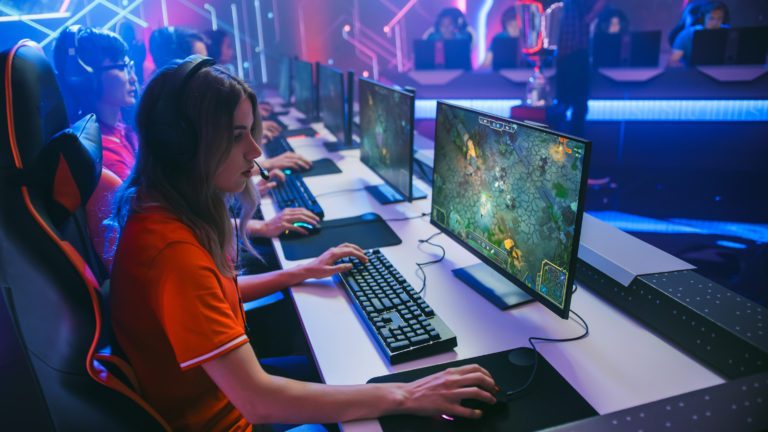 Esports is coming to a school near you (here's why that's a good thing!)
Like anything new and growing at a fast pace, esports can be a confusing topic. Today, we will explore the benefits of encouraging esports in schools using global examples and my personal experience with Rocket League esports. What is esports? Do you remember a time when you couldn't explain something to the generation before you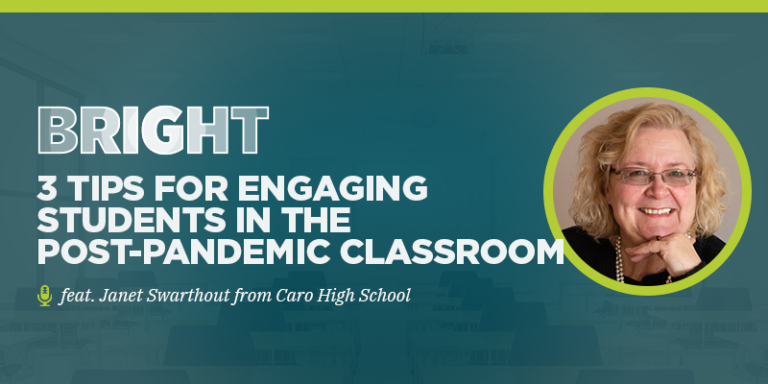 3 tips for engaging students in the post-pandemic classroom
We're sorry to inform you that we have reached capacity for several of our Semester 1 and Trimester 1 courses. You'll notice when attempting to enroll students in our Student Learning Portal that some courses are unavailable. While we are no longer accepting new enrollments for these courses at this time, many courses continue to remain open for enrollment.
With many students across the state 100% remote, demand for our online courses is greater than ever before. Because every course we offer is taught by a Michigan-certified teacher, this high volume of enrollments has created capacity issues for our teachers who provide each and every student with individual feedback.
While the Michigan Virtual team anticipated and planned for significant increases in student enrollments this Fall, the increased demand we've experienced has been unprecedented. As a result, we are taking steps to hire even more part-and full-time teachers to support larger numbers of student enrollments for Semester 2 as well as for Trimester 2 and 3.
For schools that still need online learning options this year, please fill out the form at the bottom of our virtual pathways page to meet with someone to discuss other solutions. While some of our teacher-led courses are full, we may still have the capacity to help you in upcoming terms or can discuss timing to implement a whole-school or collaborative program in which local teachers from your school/district use our online course content to teach students. We also have free course content and resources available for you to use.
We know this is an incredibly stressful time for all, and we're sorry if the courses you're looking for are unavailable. We never want to turn away a student who wants to learn from us. Our top concern, however, is student success, and we have a policy to not take on additional enrollments if we cannot guarantee that all students will have a quality online learning experience.
Resource:
https://www.learningliftoff.com/10-celebrities-didnt-know-homeschooled/
https://www.thetalko.com/12-celebrities-who-were-homeschooled/
https://michiganvirtual.org/blog/many-notable-people-among-homeschool-success-stories/